Experience amazing results and have a blast while doing it with Steve and his amazing unique Kwikstep Program!!


Welcome to Steve's Kwikstep Music!
Kwikstep Music Lessons can transform your goals into reality! Guitar, Bass and Piano Lessons are available. Experienced Pro helps you to reach your unique and individual goals.
Most importantly don't let a lack of confidence or thoughts of not being good enough stand in your way. My Kwikstep Music Method insures fast results. Specifically serving Forest Hills, Kew Gardens and Rego Park in Queens and Brooklyn. Don't wait another minute! Act now!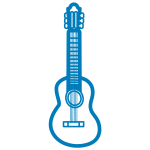 Whether you're strumming your first chord or refining a complex solo, Steve's adept guidance and flexible teaching style will nurture your passion for guitar playing, leading you to attain your musical goals.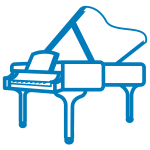 Embark on your personalized piano journey with us today, and watch every key you press bring you closer to your musical dreams.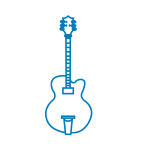 With a blend of theory, technique, and your personal music preferences, Steve's bass lessons are both fun and fruitful. So, grab your bass and get ready to dive into an immersive learning experience!
Inspiration is the key to a student's best musical development. Often times a student will take lessons so they can play their most well liked songs. Therefore I try to create excitement by asking a student to make a list of their 10 favorite songs. Any sound. Any style of music. It never ceases to amaze me how often a teacher is surprised when a student lacks interest in the lessons. Most importantly it's the teacher's responsibility to interest the student and certainly not the other way around. Above all it's ALL about the INSPIRATION not just the information.
Initially people may put off playing music because they think it might take too long. Secondly maybe they have never tried to play. Many times fantastic results can often can occur with complete beginners. Without bad habits a student's progress can be both quick and easy. In addition I have often been AMAZED at what people are capable of achieving musically. In conclusion I have had great success likewise with young and older people regardless of what their music interests and styles are.
Over the course of 30 years I've refined and continue to improve my revolutionary Kwikstep Method. Furthermore it incorporates a positive atmosphere while achieving unbelievably fast results. Using Kwikstep studies the technique improves with ease and grace. In conclusion music reading, theory and technique are all developed through much of the music that the student selects. Visit Steve's Kwikstep Facebook page. Contact Steve
Steve uses an amazingly efficient and effective method to propel you into playing music. He helped me jump right into playing guitar with all the necessary tools. Thank you Steve!
Mitchell Velkas
Review
Steve and his One Of A Kind Kwikstep Method are AMAZING!!! He got me playing my favorite song in my very 1st lesson!!!
Sherri Smith
Review