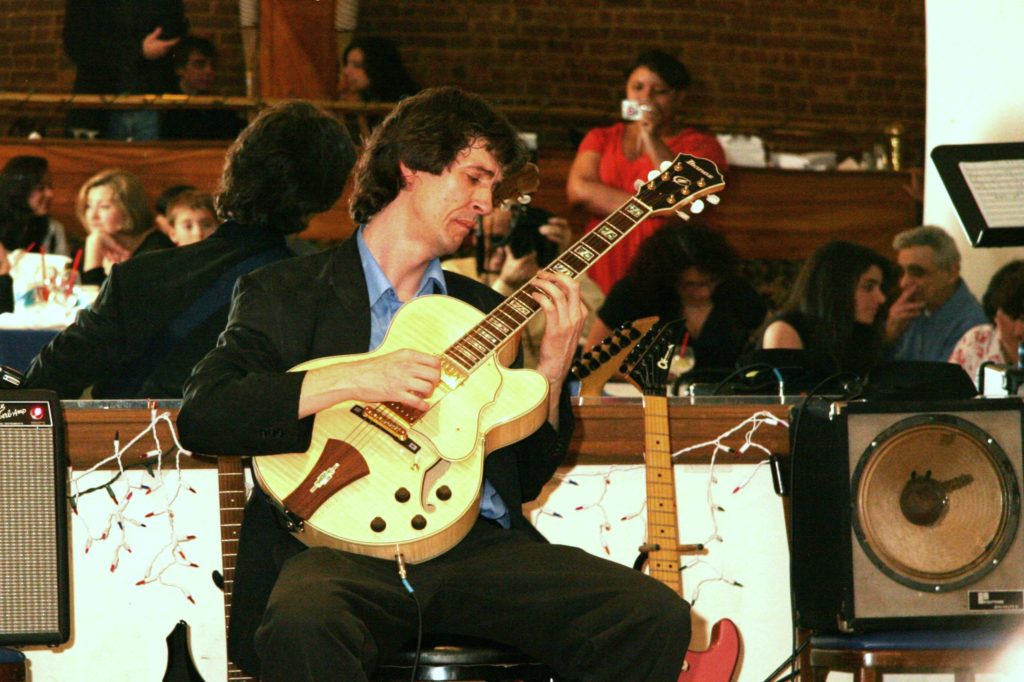 My name is Steve Stanzione I am the owner and founder of Steve's Kwikstep Music. I have been teaching guitar, piano and bass lessons for over 20 years. I originally attended Berklee College of Music on a full tuition scholarship and Five Towns College. I've also in the industry worked with grammy nominated and grammy winning producers. I've worked in a variety of live and studio situations. For more details click the Steve's Bookings.
My Kwikstep Music Method incorporates a positive atmosphere while achieving unbelievably fast results. Music reading, theory and technique are all an important part of the program. In addition, I've had great results alongside school music programs of any level.
I've also had great success with people, particularly children with special needs. People with physical injuries have also responded amazingly well to my Kwikstep Method, including injuries like broken bones and tendon disabilities. I even had a student who lost one of his fingers.
I'm continually looking to challenge and expand my Kwikstep Method in the most difficult situations. If music speaks to you in a powerful way allow me to broaden the dialog. Any level. Any style. The Secret is YOU and your unique connection to music. All I need is your instrument and you to make a difference. It's all about your unique musical journey. It's not just About Steve. The SECRET IS YOU!!! Visit Steve's Instagram page.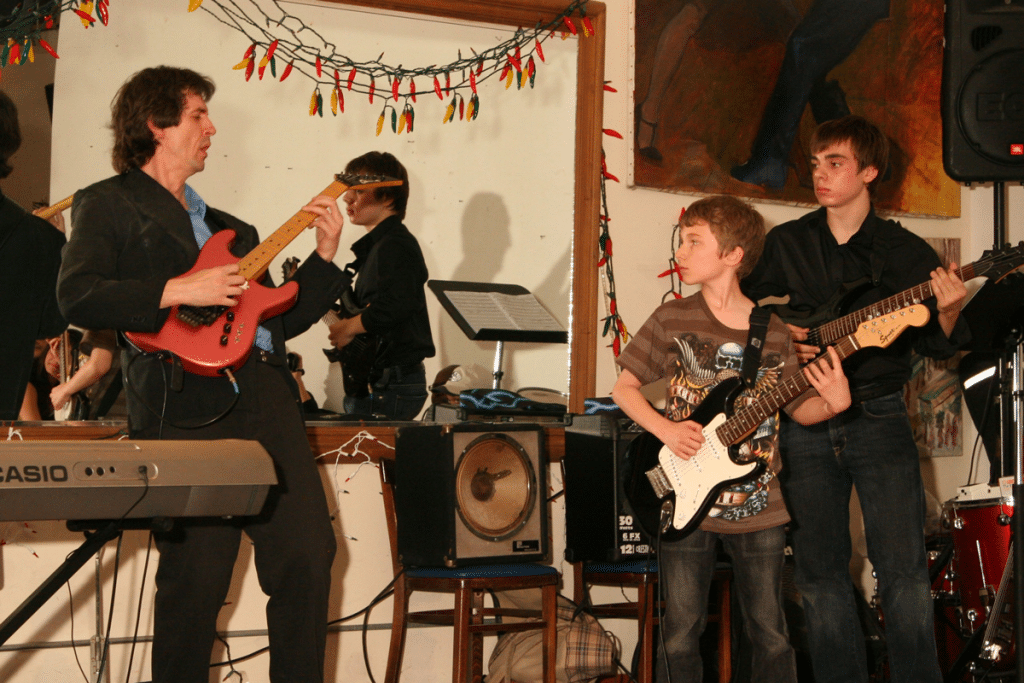 Steve's Kwikstep Music is really ABOUT YOU. I have been teaching private lessons for more than 30 years. Over the years, I have often been AMAZED at what people can achieve musically! I have had great success with young and older people regardless of what their interests and styles are.
In the summer of 1982, I began teaching guitar. I then attended Five Towns College and Berklee College of Music on a full tuition scholarship. I teach Guitar, Bass and Piano private lessons.
As a student of music for many years there were a number of issues that I felt were less than effective. An important  one was the teacher failing to interest the student. In other words not teaching specific songs that could possibly interest the student. However  this is not always possible depending on the level of the student and music selected. To motivate a student with specific songs and styles is a goal at the very first lesson. After the first lesson I ask a student to make a list of 10 or more songs that interest them. It's the teacher's job to INSPIRE the student.